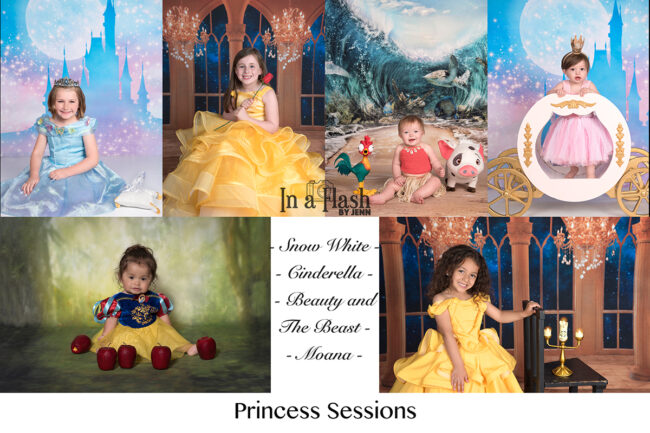 Princess Mini Sessions
Princess Sessions!!!
Every little girl wants to be a princess. Now's their chance to dress up as one. In A Flash By Jenn LLC will be holding Princess Mini Sessions in July. The Princess experience doesn't end there. They'll also leave with a bag of Princess accessories so that they can dress up as much as they want. It will be an experience they'll always remember. See details below.
Date: Sunday, July 21, 2019
Cost: $125
Includes:
Up to a 20 minute session
Up to 2 favorite Princess Sets (Beauty's Castle, General Princess, Princess and the Dwarves, Under the Sea, and Ocean Princess)
Online Gallery for viewing
5 hi-res digital image downloads
Print Release
Princess Tote with Princess accessories
*All prints will be discounted to 30% off. The fee is non-refundable and must be paid in advance to reserve your time slot*