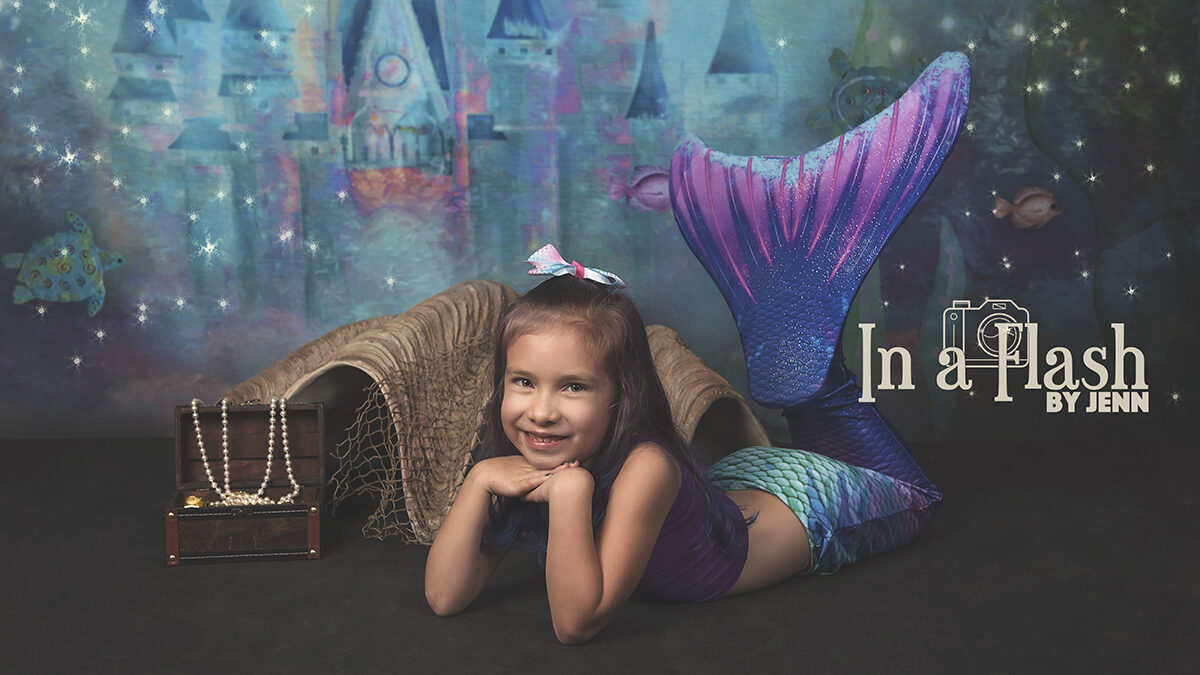 Mermaid and Princess of the Ocean Session – Best of Topeka Photographer
I love when I meet new families. They book a session, and they're not quite sure what to expect. It always makes me feel good when I can exceed their expectations. I work fast, but I don't believe in rushing someone during their session.
Kids can be unpredictable sometimes, but it's all about making them comfortable with you. I mean you're a stranger to them, and that can be scary for them sometimes. I like to talk to my customers during their session. I don't ever want my customers to feel like they're not important. I want my customers to walk away saying that was an awesome experience.
This gorgeous girl was a little shy at first, but after Hey-hey squealed at her a couple of times she warmed up. This was such a fun session. Check out some of my favorite images from her session. They really are worth a thousand words.